Artificial Turf, Glue, Seaming Tape and Other Products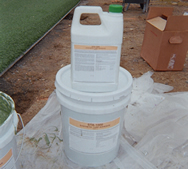 Artificial Turf Glue – Five-Gallon Unit
This is a two-component, thixotropic polyurethane-based adhesive specifically designed for synthetic turf. The 5-gallon unit consists of Part A and Part B (pictured). It is ideal for use on long seams, and widely employed for field installs as well as large residential projects. Perfect for sports turf providers, it should be used for a standard 160' athletic field seam and up to 250 feet of residential seams.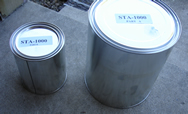 Artificial Turf Glue – One-Gallon Unit
This is a one-gallon unit of STA-1000. It is excellent for small seaming needs, such as putting greens, residential applications, and athletic field repairs. The one-gallon of STA-1000 can be used for up to 32 feet of athletic field seams, and up to 50 feet of residential seams. STA-1000 is specifically designed for synthetic turf and has been tested under extreme weather conditions.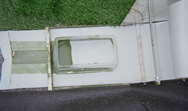 Turf Seaming Tape
Our seaming tape is a 5-oz., non-woven polypropylene fabric designed for the proper union of synthetic turf seams. Standard rolls of tape are 12" wide and 330' long.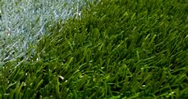 Synthetic Grass Surfaces
We work hand in hand with the major turf manufacturers to get you great pricing on any type of artificial grass surface you want. Or you can let Sports Turf Direct help determine the product that is right for you. We also have access to overstock and used turfs on a regular basis for the budget-conscious consumer.